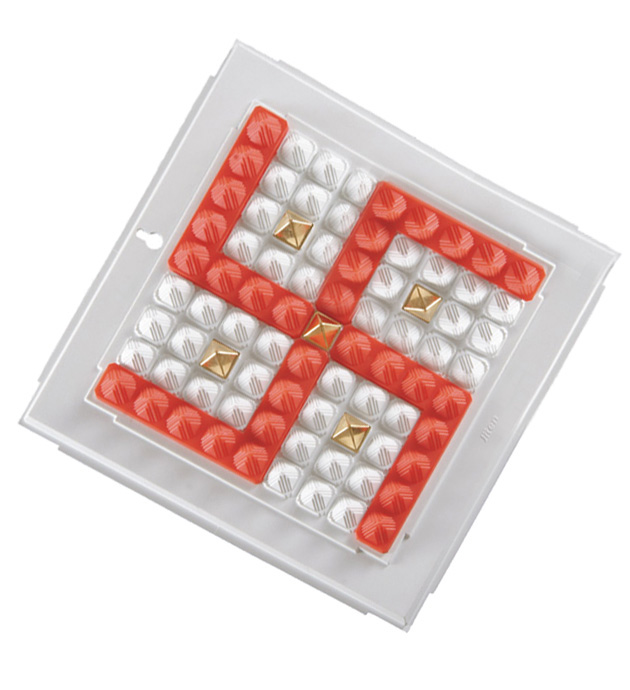 This unique swastika is an auspicious symbol of fortune & wellness. The multipurpose Pyra Vastu Swastik Gold can use to bring prosperity, success & fast progress at home & workplace (ideal for all homes, office, shops & factory). It is also very effective for cash and sales counters & also at spiritual places.
Feature consists power of 729 inbuilt Pyramids in grid of 81, Red Swastik Pyramid grid & bottom activator with 8 Copper + 1 Gold energy radiator. Also added power of 5 Gold Pyramids for vital Pyra Centers. It can be used in multiples of 3 and 9 at a time for Vastu & Pyra Vastu.
Easy to Use:
Just place your Swastik between hands with positive mind & program it or personalize with personal wish. Now stick it or fix it with brass screw wherever you require.