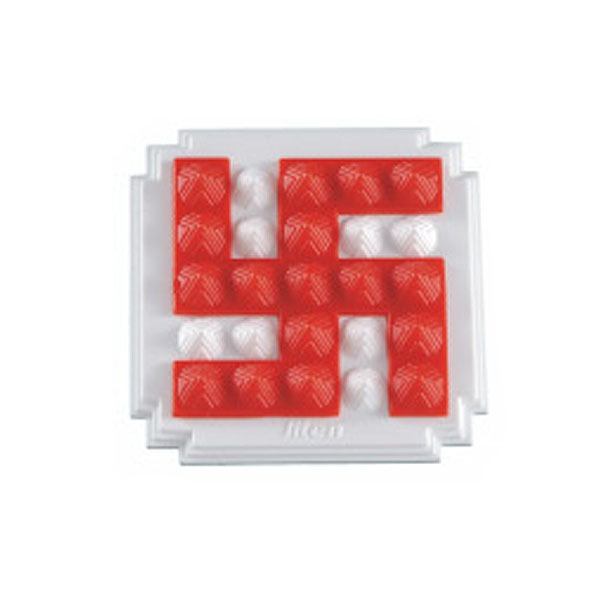 Positive Energy subh-labh
Ideal for all doors can be fixed on the doors or on the doorframe. It is also very effective for cash box, cupboards, pooja rooms, computer, study table or other such places.
With added powers of 75 Pyramids, 17 Red Swastik Pyramid grid & a Gold energy radiator at the bottom. Must on two side of each doors.